General: During forklift work, there is often a need to lift at one point, using both forks and the full capacity of the fork lift. Our fork lift beam provides a simple solution as it can quickly be attached to the forks without the need for any mechanical locking. A stand to facilitate collection and return of the beam (storage) can be made to order.
Design: Cut plate with welded support plates. Glued friction adhesive underneath the plates prevents sliding during loading. Model 6702 incorporates large openings for trucks with stabilizer legs. The beam comes complete with shackle and swivel safety hook.
Proof: Batch proof 1,5 x max last.
Material: High-strength structural steel.
Marking: Maximum load and CE-markning.
Finish: Yellow painted.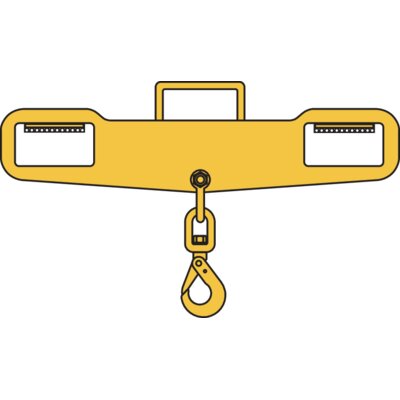 Select a row from the table below, then click the add to quote button
Download CAD

Description