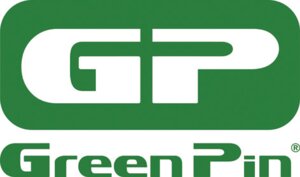 Design: Forged according to U.S. specification FF-T-791. Dimension 3/8" up to and including 5/8" are provided with screw and nut in the jaw, other dimension with pin and cotter pin.
Material: Alloy steel.
Finish: Galvanized.
Note: The turnbuckles are offered in three different designs, jaw-jaw, jaw-eye and eye-eye.
Warning: The turnbuckles are normally not intended for lifting. If they are to be used for lifting every individual turnbuckle shall be proof loaded, this is made on request. The turnbuckles are not allowed to be adjusted in length when they are used for lifting!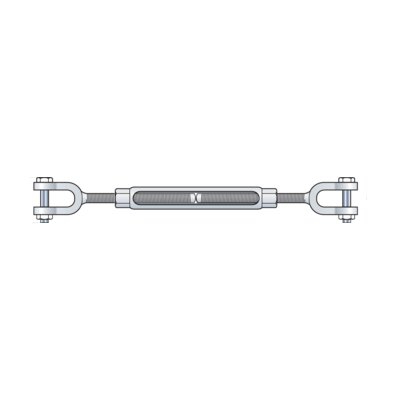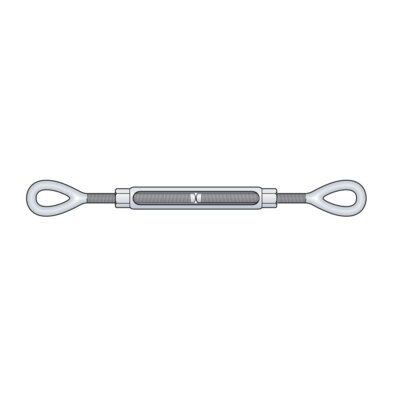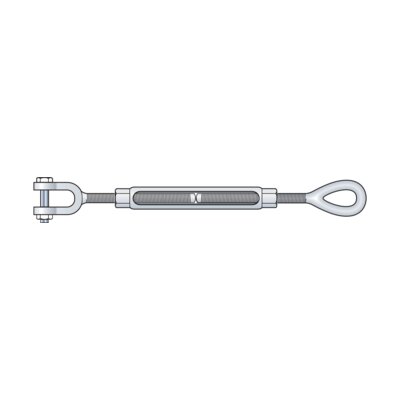 Select a row from the table below, then click the add to quote button
Download CAD

Description