General: DYNICE 75 ropes are made from DSM's Dyneema® SK75 fibres. They are impregnated with Duracoat to improve resistance and endurance.
The main focus is on 12-strand braided ropes which have proven very popular for their roundness and smooth surface. These ropes combine good strength retention with good flexibility and dynamic properties. Termination is easy through splicing where up to 90% of linear strength is retained.

Three basic types are being offered:
DYNICE 75 12-strand braided rope
DYNICE 75 with braided cover
DYNICE 75 Cable rope

Properties:
Density: 0,97 g/m3
Tenacity: 3,5 N/tex.
Modulus: 120 N/tex.
Elongation: 3,7%
Melting point: 144-152ºC.
Resistance to chemicals: Excellent.
UV resistance: Good.
Flexibility: Good.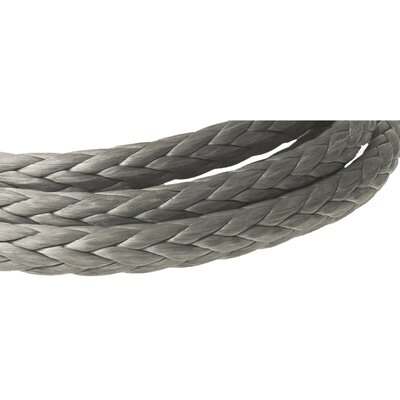 Select a row from the table below, then click the add to quote button
Download CAD

Description